In connection with our year-round anti-trafficking efforts, IN OUR BACKYARD (IOB) has worked for the last ten consecutive years to eradicate sex trafficking surrounding the Super Bowl through partnerships with top law enforcement, nonprofits and government agencies in host cities across America.
Linking Freedom In Our Backyard

– Atlanta 2019

As a part of our 10-day operation, we host Linking Freedom In Our Backyard — a one-day public awareness and outreach event in which we invite volunteers from the host city to participate. Every year, missing children and victims of human trafficking are recovered because of this outreach and individuals are inspired to turn awareness into year-round action to stop human trafficking! On Saturday, Jan 26th, hundreds of volunteers showed up at an event at Mt. Paran Church to learn more about these initiatives and distribute awareness materials—including Freedom Stickers—to convenience stores. It was a huge success thanks to our partners Wellspring Living, International Human Trafficking Institute, Georgia Association of Convenience Stores, National Association of Convenience Stores, and Dream Center Atlanta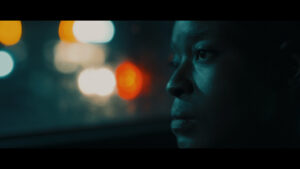 We just released a new short film showing the effectiveness of our Freedom Stickers ahead of Super Bowl LIII. The three-minute film is available here and documents the success behind the Freedom Sticker campaign, which was first launched in 2011 and has been deployed at every Super Bowl since Super Bowl XLIX in Phoenix!
We are encouraging individuals and businesses all across America to place Freedom Stickers in public restroom stalls. Anyone can request Freedom Stickers and distribute them in his or her own neighborhood to help fight human trafficking year-round!
Thank you to our generous sponsors who make this work possible!

Super Bowl & Human Trafficking
Statements have been made that the Super Bowl is the largest human trafficking event. Some have also asserted that sex trafficking does not increase surrounding the Super Bowl. These are both myths. Human trafficking happens 365 days a year in every zip code in the United States and does increase surrounding large events. We do know the party atmosphere surrounding any large event such as a concert, convention, or sporting competition can lead to an increase in the purchase of adults and even children for sex. Traffickers may bring victims from out of town to satisfy the increase in demand from sex buyers. They also capitalize on the energy generated by the event to lure unsuspecting event-goers as new victims.

Celebrating a

decade

of work surrounding the Super Bowl!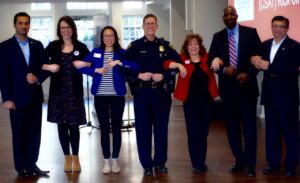 2019 is IN OUR BACKYARD's 10th year of conducting our program surrounding the Super Bowl. The purpose is to create a pathway of FREEDOM for those trapped in human trafficking. The goal of the cooperative efforts is to bring attention to this atrocity and come alongside the host community as we take coordinated and effective action to stop human trafficking surrounding the Super Bowl and beyond. IOB recognizes geography, climate, politics, culture, socioeconomic, gender, and racial factors have implications on how we collaboratively address human trafficking. IOB's objectives for this program are to:
Bring nine years of expertise to the host community about what "normally" happens regarding human trafficking at large events, dispel myths, and share best practices from previous years

Reach out to and aid in recovery of victims of human trafficking through safe and coordinated efforts with law enforcement, government agencies, and reputable service providers

Train and mobilize the business community, with particular emphasis on convenience stores in conjunction with IOB's Convenience Stores Against Trafficking program, to recognize and safely report missing and endangered children and potential trafficking situations

Conduct a community-wide outreach event (Linking Freedom In Our Backyard), distributing Freedom Stickers and Missing Children Booklets, to raise public awareness of human trafficking and empower individuals to take well-informed, safe and meaningful action to stop human trafficking

Raise awareness in the host city by offering speakers for events who have extensive experience both in anti-human trafficking efforts and how those efforts intersect with Super Bowl

Work to raise awareness of the truth about human trafficking through interviews and media coverage, both locally and nationwide
Highlights & Victories from

Linking Freedom In Our Backyard

2019:
Click Here to view our Super Bowl 2019 Report for more victories and information!
13 missing and at-risk youth from IOB's Missing Children's Booklet were RECOVERED within one week of Super Bowl!
Please note: IOB has no way of knowing if our literature directly led to the recovery tips, but now these youth are safe!

1,200 Freedom Stickers were posted in convenience stores throughout Atlanta, providing access to freedom for victims of human trafficking

15,000 Missing Children's Books were distributed predominantly to convenience stores
and official Super Bowl volunteers across the Atlanta Metro

More than 400 volunteers were educated about human trafficking in Atlanta, surrounding 

large events, and daily across the nation. Volunteers engaged to take well-informed and meaningful action through outreach to convenience stores
FBI, in partnership with IOB and many other agencies, announced 169 arrests, including
26 alleged sex traffickers and 34 who allegedly attempted to engage in sex acts with
minors and 9 recoveries of minor victims in their 11-day pre-Super Bowl operation
What can you do the other 364 days of the year? 
Click Here for 10 things you can do to fight human trafficking on a daily basis, no matter where you live!
For more information contact info@inourbackyard.org
Follow us on Twitter, Instagram and Facebook @inourbackyard