Invest in Lives Saved!
Interested in supporting the life-saving work of CSAT with a donation? Our materials are provided free-of-charge to ensure that all stores can partner in our mission. If you are able to make a donation or sponsor our work, please contact Kristen Campbell (kristen@inourbackyard.org) to discuss opportunities and benefits. In Our Backyard is a 501(c)(3) nonprofit and all donations are tax-deductible.
With your support, we can continue to empower members of the convenience store industry with this life-saving program. We can also promote your company for standing out as a leader in this movement to end human trafficking. Will you link arms with us?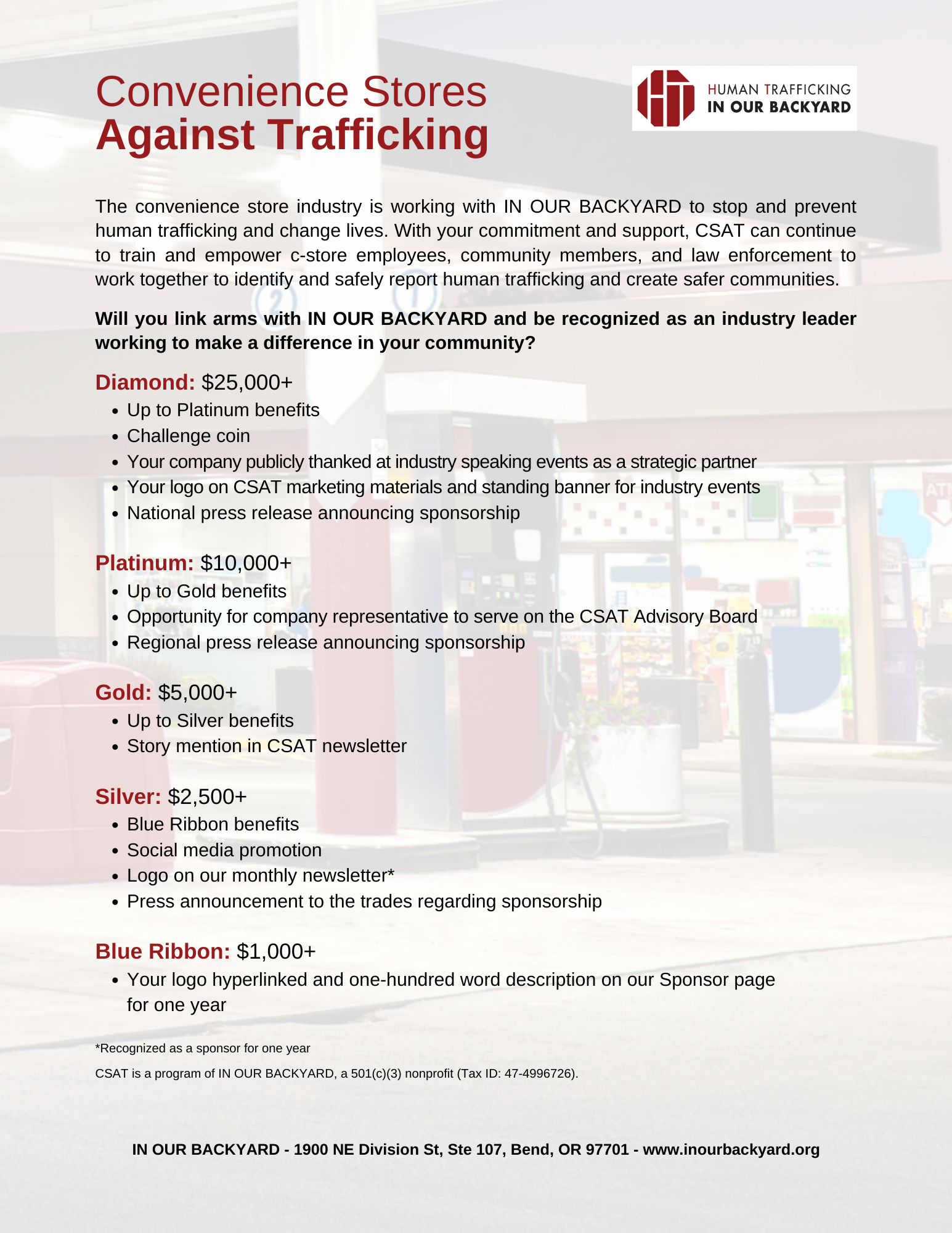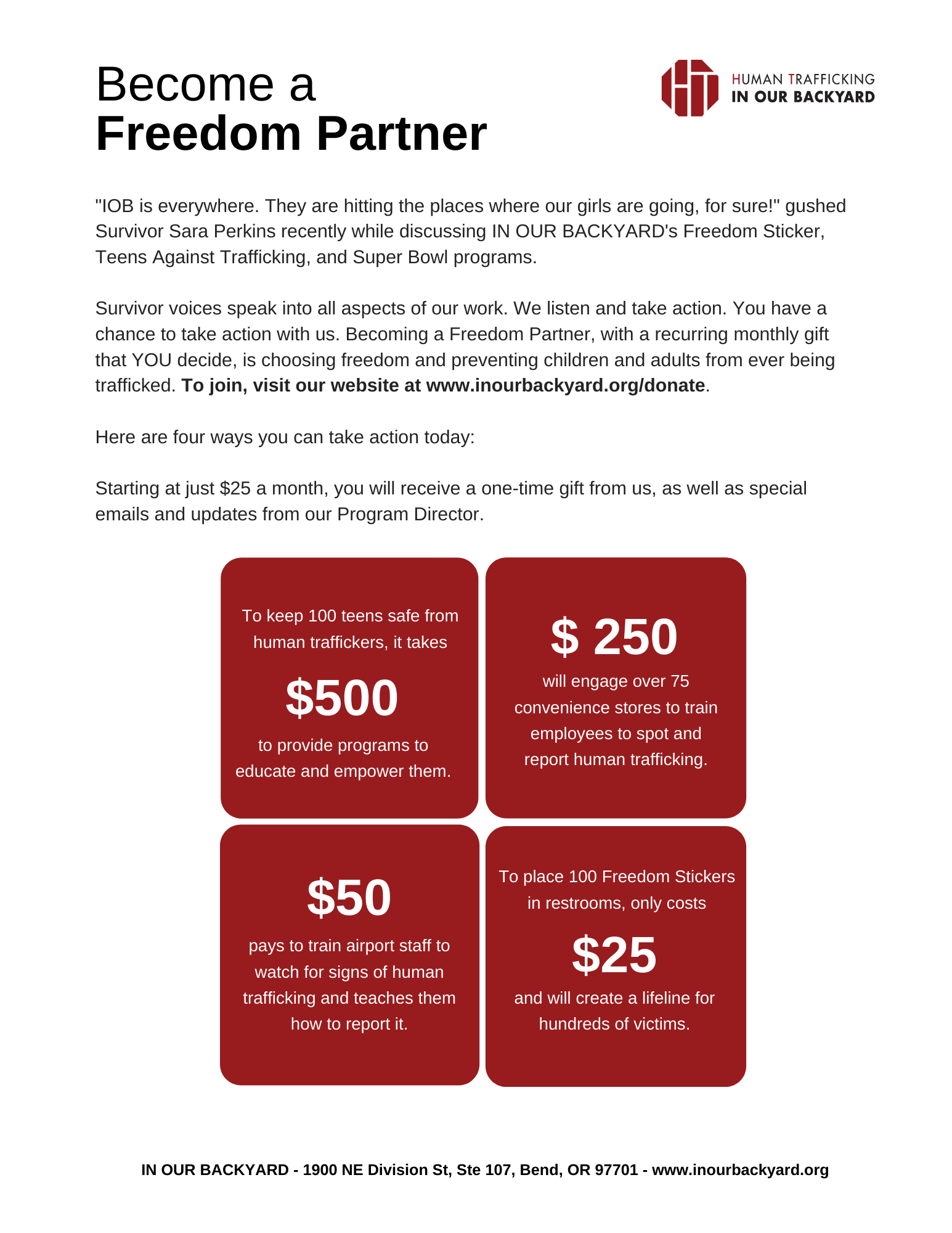 ---