Invest in Lives Saved!
Interested in supporting the life-saving work of CSAT with a donation? Our materials are provided free-of-charge to ensure that all stores can partner in our mission. If you are able to make a donation or sponsor our work, please contact Juliana Williams (Juliana@inourbackyard.org) to discuss opportunities and benefits. In Our Backyard is a 501(c)(3) nonprofit and all donations are tax-deductible.
With your support, we can continue to empower members of the convenience store industry with this life-saving program. We can also promote your company for standing out as a leader in this movement to end human trafficking. Will you link arms with us?
Hero Sponsors
The Greenbaum Foundation focuses funding primarily on effective and efficient projects working to bring about the end of suffering. They assist organizations with guidance, networking and funding. Greenbaum has been a faithful supporter of  CSAT since 2016. To learn more, visit: http://www.greenbaumfoundation.org/
The Ford Family Foundation serves the people and the communities of Oregon and Siskiyou County, California. The Ford Family Foundation has been a faithful supporter of  CSAT's work in Oregon since 2017. To learn more, visit: http://www.tfff.org/
Champion Sponsors
National Oil provides fueling solutions for wholesale and retail customers in Indiana, Ohio, Michigan and Illinois markets. They also specialize in development of C-stores and properties for retail locations. To learn more, visit: http://natloil.com/
Ally Sponsors
United Pacific, through its retail convenience locations, has established itself as one of the largest independent owners and operators of gas stations and convenience stores in the Western United States. United Pacific offers motor fuels products under the 76, Conoco, Shell and United Oil flags, and convenience items through the We Got It! Food Mart, My Goods Market and Circle Kbrands. United Pacific operates its retail and wholesale businesses in California, Nevada, Oregon, Washington and Colorado.
Clark Brands, LLC (based in Lisle, Illinois) licenses both the Clark and Crown gasoline brands, and we are a trusted petroleum payment processing solution to independent petroleum marketers and retailers throughout the United States. The Clark and Crown brand licensing is ideal for marketers who want to offer a low-cost alternative brand to entrepreneurial dealers.
Gas stations are a dime a dozen but if you are looking for a business that you can feel good about supporting, come by Kent Couch's Stop and Go Shell Gas Station, located on U.S. Highway 20 and Northeast 27th in Bend, Oregon.
Friend Sponsors
Founded in 1999 by Sam Naficy, DTT provides video surveillance and loss prevention solutions to the c-store, hospitality, and retail industries. DTT has supported more than 36,000 clients while protecting trillions of dollars in assets and overseeing nearly 2 million employees. Brands that use DTT include McDonald's, SUBWAY®, Dairy Queen, Burger King, Arby's, Taco Bell, KFC, and Auntie Anne's, among others. More information at: www.dttusa.com
The Indiana Petroleum Marketers and Convenience Store Association (IPCA) is the states' trade association representing independent, small businesses in the petroleum and convenience industry. IPCA's members own and operate convenience stores throughout Indiana.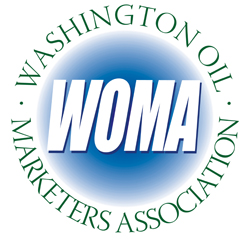 The Washington Oil Marketers Association (WOMA) is a non-profit trade association with 78 individual and corporate members that market petroleum products in Washington State, and more than 50 associate members that sell products and services that support the petroleum industry.
WOMA members account for nearly 80% of all petroleum products sold in Washington State, including 68,000,000 gallons of heating oil to residential and industrial users.
CSAT is a no-cost program of national 501c3 nonprofit, In Our Backyard, and relies on generous donations and sponsorships. Please consider making a donation today!