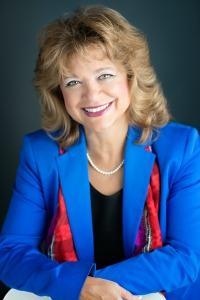 Nita Belles: Founder & Executive Director, Board of Directors, Member
Nita is the Founder and Executive Director of IN OUR BACKYARD (IOB). Nita contributes greatly to the vision of IOB. She spends much of her time speaking, training, and overseeing other operations of IOB, managing anti-human trafficking efforts surrounding Super Bowl, and consulting with government authorities on the issues of human trafficking in America. She authored In Our Backyard: A Christian Perspective On Human Trafficking In the United States in 2011 and in 2015, her second book, In Our Backyard: Human Trafficking in America and What We Can Do to Stop It was released. She has been involved in the anti-human trafficking movement since 2006. After a career in business, Nita earned her Master's Degree in Theology with a Concentration in Women's Concerns. Nita has been married to her husband Dan for over 30 years. In her spare time Nita enjoys riding her bike and spending time with her family.
---
Sherry Schwartz: Board of Directors, Chairperson
Sherry is the Chairperson of the Board of Directors. She has spent her career working in the banking industry where she was a Vice President, Manager of Lending related operations in three states and Sr. Program and Project Manager. When Sherry became aware that human trafficking was taking place in every city, town and rural area of our country she knew that she had to do something to help make a difference. Sherry starting doing volunteer work for her lifelong friend, Nita Belles, in 2011, helping to link arms across America with others who wanted to make a difference in this fight. Sherry didn't feel she had the skills to help, but had a willing heart and God has done the rest. She loves to say "everyone can do something to help stop human trafficking in America."
---
Jeff Lenard: Board of Directors, Member
Jeff Lenard is a Member of the Board of Directors. Currently, he is Vice President of Strategic Industry Initiatives, National Association of Convenience Stores (NACS) overseeing industry-wide external communications campaigns to advance the role of convenience stores as positive economic, social and philanthropic contributors to the communities they serve. Lenard also serves as lead spokesperson and has conducted more than 6,000 media interviews about trends and innovations at the nation's 148,000-plus convenience stores. In addition, he is the creator and host of the association's award-winning weekly podcast, "Convenience Matters," and oversees the long-running video series "Ideas 2 Go." Prior to joining NACS in 1999, Lenard served in communications and marketing functions for several energy-focused associations. He earned a B.S. in mechanical engineering from Worcester Polytechnic Institute and an M.B.A. in marketing from Syracuse University. Lenard currently serves on the Board of Directors of the National Safe Place Network.
---
Dieter G. Struzyna: Board of Directors, Member
Dieter is a Member of the Board of Directors. He graduated from Duke University with a BA in History and received his JD from Villanova University School of Law. He has worked as a real estate and business attorney since 1980. His expertise in law is vital to the integrity of IN OUR BACKYARD. When asked why he chose to be on the Board of Directors he responded, "I consider human trafficking to be one of the worst evils that exist in our society, and serving on the IOB Board is a way that I can help fight it". Dieter currently lives in Kirkland, WA., has two adult children and was recently re-married. His favorite hobbies are traveling and competitive master's rowing (crew).
---
Gabriella van Breda: Board of Directors, Member
Gabriella van Breda is a Member of the Board of Directors. She and her husband Peter are senior pastors of The Gathering Place Foursquare Church in Bellevue, WA. They are also the founders of World Impact Network, a Christian non-profit organization serving leaders worldwide. A Foursquare-ordained minister, van Breda served as divisional superintendent for the Seattle District of Churches for eight years. She has also served on the board of the Foursquare Foundation for the last seven years and was Vice Chair in 2012. She is currently the Executive Director of World Impact Network.
---
Molly McDade: Board of Directors, Member
Molly McDade is a Member of the Board of Directors. She is the current Human Trafficking Sergeant for the MCSO jail system and has worked 23 years for Multnomah County Sheriff's Office (MCSO). Molly believes the key to disrupting domestic sex trafficking is national collaboration between law enforcement and non-government entities to better identify and educate. She mentors college interns and trains law enforcement agencies locally, regionally and nationally on Intel Collaboration and Human Trafficking Tattoos. Molly currently lives in Portland Oregon and has three adult children. Her favorite hobbies includes sailing, training for half marathons, traveling and being an ambassador to Portland as a Royal Rosarian.
---
Kristina Knittel: Board of Directors, Member
Kristina Knittel is a Member of the Board of Directors. She has a bachelor's degree from King University, a law degree from the University of Oregon, and two black belts in Tang Soo Do and Bushido Kai karate. She currently works for the Oregon Judicial Department's Juvenile and Family Courts Programs Division as the field manager for the Citizen Review Board program, which conducts judicial reviews of cases of children in foster care. She has also owned and operated a martial arts gym in Bend for over 13 years. A native of Pittsburgh, Kristina was inspired by Mr. Rogers from a young age, and is still a passionate supporter of nonviolent conflict resolution, restorative justice, and resilience-building in traumatized communities. Some of her favorite volunteering roles have been as a mentor with the Central Oregon Partnership for Youth, an intern at the Dream Center's emancipated youth shelter and emergency food distribution programs in Los Angeles, a facilitator of the Darkness to Light Child Sexual Abuse certification training with the KIDS Center, and a legal intern at the public defender's office in Bend during law school. Kristina loves camping, hiking, circus arts, and listening to criminal justice podcasts.